Paultons Park (Peppa Pig World) Taxi Transfer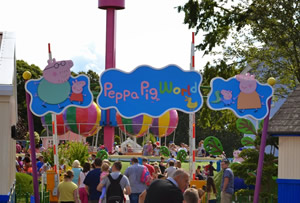 If you have young children, then this is a great day out.
This park offers family friendly rides and the famous Peppa Pig World.
Paultons Park is set in 140 acres of parkland on the edge of the New Forest. It features, not only Peppa Pig World but an Aviary, a Splash Park and rides such as The Edge and Cobra.
For this attraction we can offer a drop off service from London or a wait and return Package.
Prices for this package start from £199.
(please note this doesn't include entrance tickets for this attraction)
To book entrance tickets and for more information click here.
Enquire Now